When google first released their Nexus One, I wanted to buy one badly. But I lived so many frustrations with the buying experience, I decided not to and went ahead and bought a Nokia n900.
Google "listened" the frustrated buying experience, and pulled the plug on selling phones. When they announced that they are going to release the new Nexus S with Best Buy, my initial reaction was: WTF? You buy a Google phone built by Samsung with a T-mobile plan at Best Buy?
I understand Google needs a retail partner to sell their product to a bigger market, but why not do like others and sell it through your carrier "partner"? They already have agreements with big retailers like Best Buy, Walmart, etc…
At this point I already have a very good Data+Voice plan, I don't have a contractual bound with T-Mobile, I'm ready to commit to a 2 year plan. But I still cannot buy this phone without paying some $10-$30/month over the $199 with two year agreement, and here are the screenshots to prove it.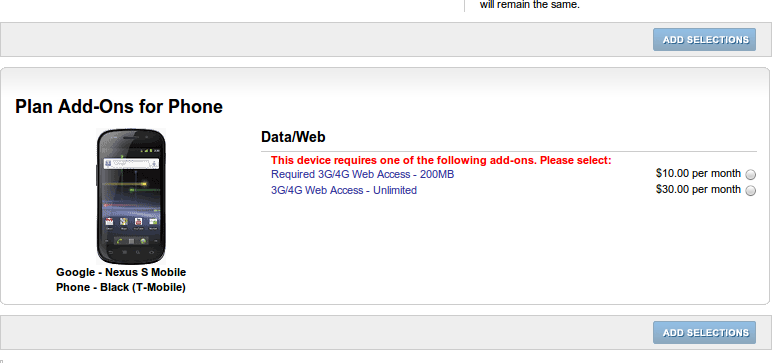 Also what about releasing another "Google" Phone (G2) with T-mobile at the same time? If I was T-Mobile, I would be pissed off and refuse to sell any Google product… It's like Google really doesn't want people to buy any of their phone…
I think I will pass on Nexus S and continue with my n900…